"Escape The City" Plate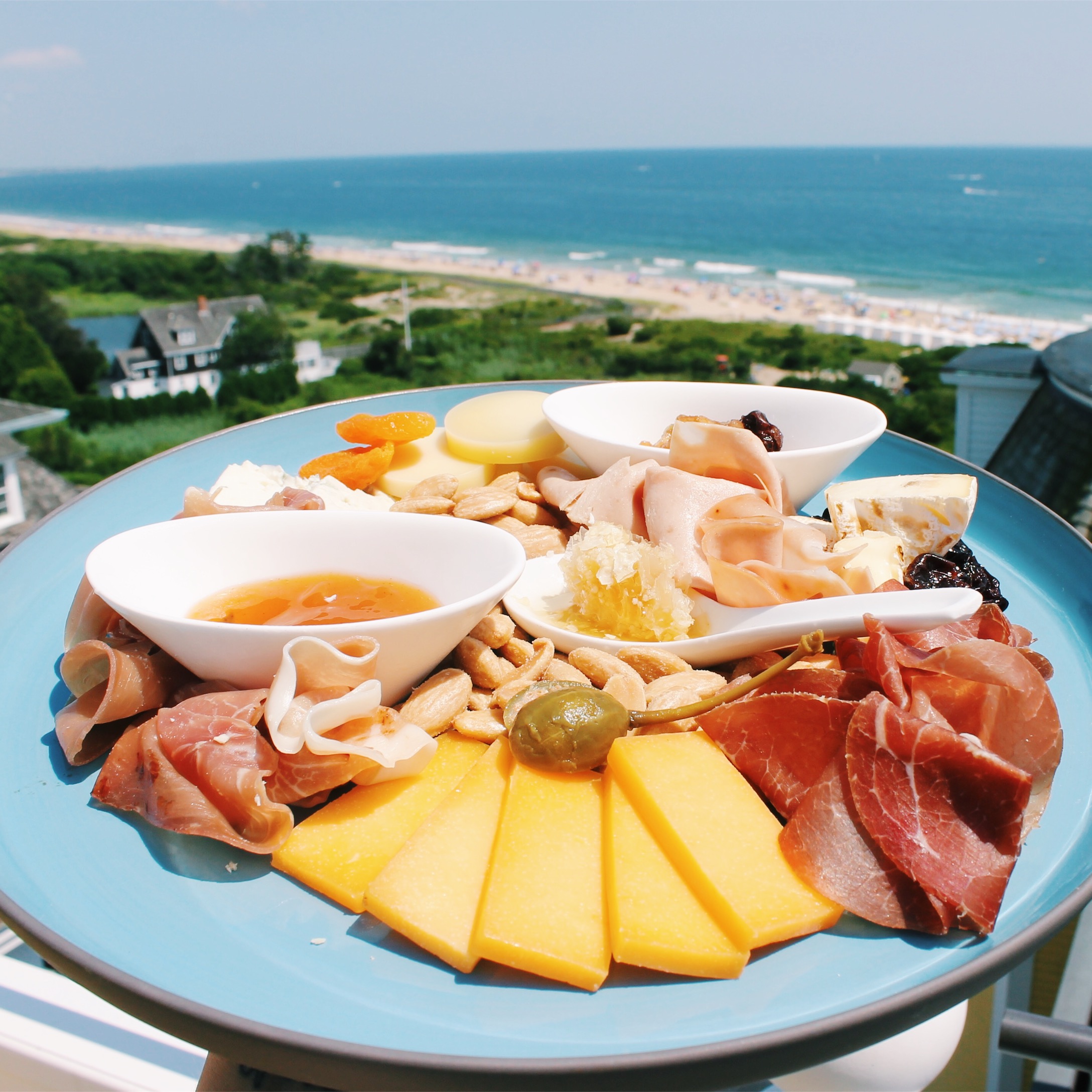 That "Weekend City Escape" Plate
With Blue Diamond Almonds
Cheese Plates + Ocean Views
We were craving a break from the city life hustle - So we packed up our bags and drove to Watch Hill, Rhode Island for a weekend for sun and sand. Watch Hill is a quaint beach town just two and a half hours away from New York City. It's very walkable, and the beaches are beautiful. Naturally, we had to make a cheese plate with this view.
That Cheese Plate
On That "Weekend City Escape" Plate we used Blue Diamond Almonds Crafted Gourmet in the Pink Himalayan Salt Flavor. They added the perfect amount of salty crunch to balance out the sweetness of the fresh honeycomb and creamy cheese.
MAKE IT YOURSELF!
Blue Diamond Almonds Crafted Gourmet Pink Himalayan Salt Flavor
Cheddar Cheese
Blue Cheese
Provolone
Mini Aged Goat Rounds
Prosciutto, Mortadella, Soppressata
Dried Apricots
Spicy Honey Mustard
Candied Raisins
We ended the weekend feeling recharged, refreshed and ready to go back to New York. Sometimes you need to take a minute (or weekend) for self care.